LAKE ELSINORE, Calif. (KABC) --
Southern California is experiencing the biggest wildflower "super bloom" in more than a decade, and nature lovers are flocking to catch a glimpse of the breathtaking sight.

The beautiful scenes are thanks to the heavy rains the region experienced this winter. While wildflowers typically appear throughout SoCal, super blooms are much rarer because it takes the perfect combination of rain, sunshine and lack of drying winds to create them.

The flowers are only expected to last through March and are already peaking. With that said, here's how to see the super bloom at the two most popular spots: Walker Canyon in Lake Elsinore and the Anza-Borrego Desert State Park in Borrego Springs.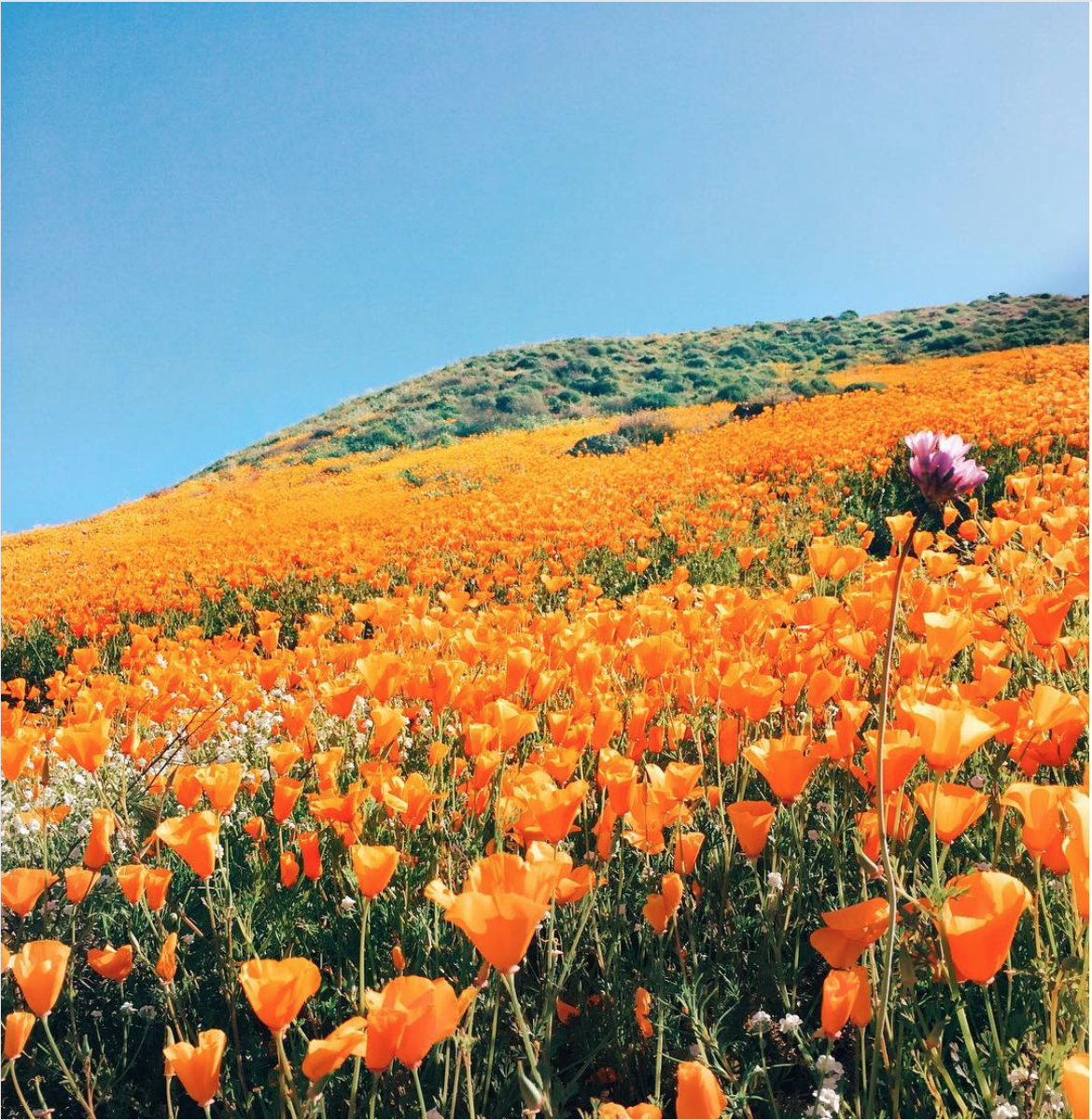 If traveling to Walker Canyon from the Los Angeles area, you'll actually pass the wildflowers while driving along the 15 Freeway heading southbound. You'll have to take the Nichols Street exit and enter back onto 15 Freeway/Corona Mall heading north.

Drivers will begin to exit on Lake Street where they'll find cars parked along the Lake Street and Walker Canyon Road.

The main entrance will be spotted near the crossing of Lake Street and Walker Canyon Road, but there are also more wildflowers located down Walker Canyon Road near Hill Top Drive.

With the recent heat wave, Borrego Desert Nature Center is urging visitors to bring plenty of water and to wear sun protection.

You can find more information on how and where to see wildflowers from the Borrego Desert Nature Center here.